LGN — world leading edge AI innovations.
LGN is an edge AI software vendor, founded by leading MIT academics and serial entrepreneurs, backed by world-class investors, with commercial operations in the UK, US and Europe.
Professor Vladimir Čeperić
Professor Čeperić is a double PHD research scientist specialising in on-chip artificial intelligence at the University of Zagreb Faculty of Electrical Engineering & Computing. He has an MBA and a wide range of industrial experience advising companies like Bosch, Ericsson, Infineon and On Semi.
As a visiting professor at MIT, he developed an on-chip optical neural network running at the speed of light. His fundamental interest in the intersection between optical signal processing, on-chip artificial intelligence and deep learning algorithms led to the formation of LGN.
Daniel Warner
Daniel Warner has a BEng in Electrical and Electronic engineering. He begun his career designing manufacturing lines for major manufacturers including BMW and McDonalds. During his time at Apple he was part of the team responsible for opening new stores around Europe, before moving into the AdTech industry, where he built teams from the ground up as a startup founder and CEO.
Daniel and Vlad first collaborated on a defence project, boosting the effectiveness of laser-guided systems in sub-optimal environments. They share a passion for improving how things work and using cutting-edge technology to achieve that goal.
Unique, patent pending technology
LGN views the world through a unique latent space "lens".
A compact yet powerful description of space and temporal observations that's optimised for AI-to-AI communications.
This core latent space technology allows us to efficiently detect interesting and surprising elements of a scene, optimally compress data for AI and increase the resiliency of AI systems.
View patent information Inspired by the human perception system
The name LGN is a compressed representation of INTELLIGENCE.
It was inspired by the Lateral Geniculate Nucleus, a relay that sits in between the retina and visual cortex in our brains, filtering information and directing our attention.
As sensor deployments and data volumes grow exponentially, the need to filter and direct attention on the important information is accelerating.
LGN's core technology can be understood as an artificial Lateral Geniculate Nucleus for artifical intelligence.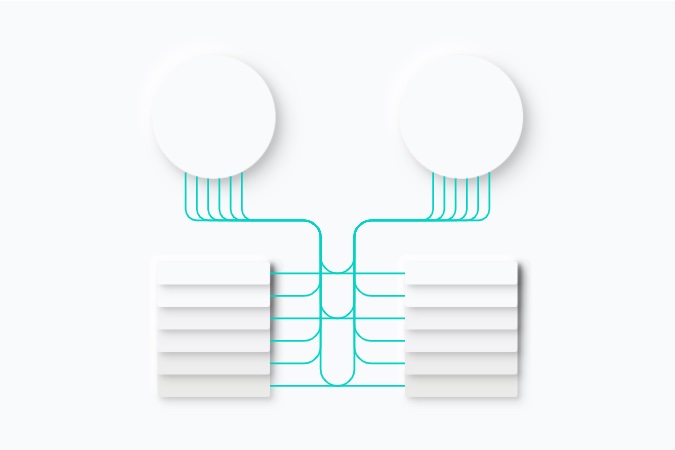 Backed by world-class investors.
LGN is backed by investors including Trucks, InMotion, Luminous, AI Seed and 7Percent Ventures.